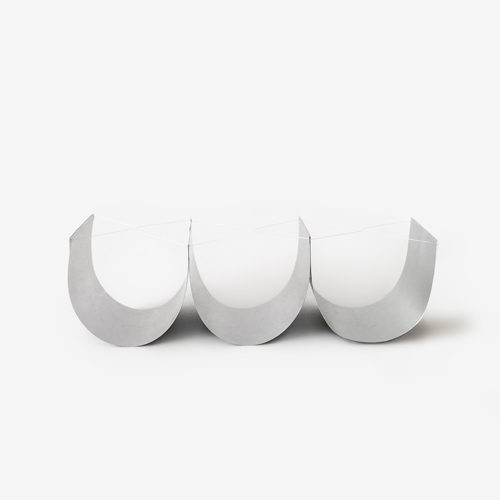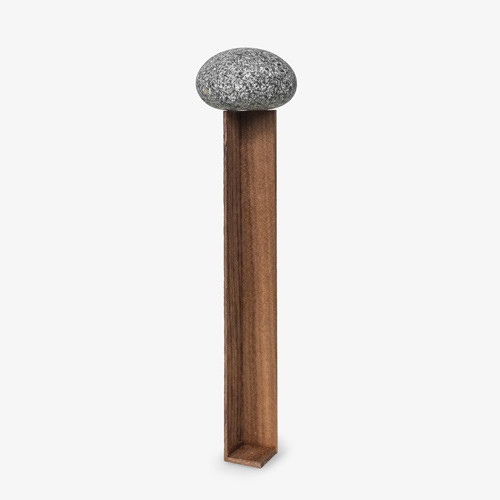 How to make the material convey its richness of nature and simultaneously reveal a net of relationships of all the other coexisting substances, while as little artificial manipulation as possible intervenes?

This on-going composition study explores the simplest structures with restricted material usage to wood, metal, and stone. Pondering between their properties and limitations while carefully composing them with refined juxtapositions, the process is in search for a hidden structural allegory which creates the invisible energy.

Based on the structural understanding from the study, the practice evolves into a collection of sculptures and decorative objects, including Sequence 01-03 and Sequence 03-07.

如何以最樸素、未經修飾、最少干預的狀態,使物理材料能夠自然傳達出其豐富特性,同時揭示出與其他共存物質的互動關係?

此構成練習以木頭、金屬和石頭三種媒材的限制使用,由人為意念般的細線繫起,在各式的擺放位置、組合細節與材料置換之間,尋找並彰顯物質的內在屬性與侷限性,不同的結構風景相應而生:晃動與沈著、平衡與緊張,亦伴隨著張力、摩擦力、重力、應力與反作用力等無形的能量場。

由此習作的結構理解,延伸出持續發展的雕塑系列 Sequence 01-03、 Sequence 03-07。